Introducing Secure Alerts!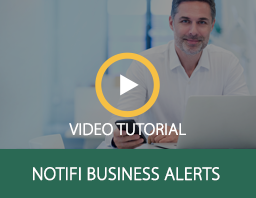 When it happens, you know. Talk about a feeling of security!
New SecureAlerts from Marion Center Bank let you know the moment something important happens in your account by instantly sending a message via text*, email, or to your Online Banking message center.
With SecureAlerts you'll always know exactly what's happening with your money, and you can watch for suspicious activity. It's a free service for our customers.
Choose from dozens of SecureAlerts!
Monitor your account activity such as:
A purchase using your debit card was just processed. You instantly know!
An ATM withdrawal is made. You instantly know!
A check clears that exceeds the amount you set. You instantly know!
Delivered the way you want.
Messages are sent instantly using any of the delivery channels you choose:
Text Messages - One of the easiest ways to receive SecureAlerts is through text messages on your smartphone*, or wearable devices.
Email - Receive email messages about your account activity.
Online Banking Message Center - View your SecureAlerts every time you log on to Online Banking.
Set up your real time SecureAlerts:
Simply log on to Online Banking.
Select Alerts.
Click each Category in Alert Options to view the list of available alerts.
Select the Alerts you want to receive for each account. Then check how you would like to receive them, and Save.
You'll now receive a message the moment any of your alerts are triggered. It's that simple. With SecureAlerts you'll always know exactly what's happening with your money, and you can watch for suspicious activity.
We invite you to set up your SecureAlerts today!
Business Online Banking: Features & Benefits
Access your MCB accounts with one login
View account balances and transaction activity
Search transactions by date, type or amount
View cleared check images and statements
Schedule one-time or recurring payments with our FREE Bill Pay services
Export account history using software interface
Grant user access with different permission levels
Setup dual-control processes and approve payments and transfers created by other users
Monitor account activity with email and text alerts
Create new or search for existing stop payments
Cash Management Tools
We understand the many challenges of running a business, large or small, and our Cash Management services can help. They can help save money and time by eliminating paper payroll checks and billing your customers automatically allowing your business to run more efficient. Boost your bottom line with our Cash Management Tools.
ACH Origination
An ACH (or Automated Clearing House) transaction is the process of moving funds electronically from one bank account to another through a unique routing number. This process saves money by "Going Green" and using less paper/check and minimizes postage costs. Businesses can originate ACH transactions to credit employee accounts for payroll, or debit customer accounts for payment. Now offering Same Day ACH! Same Day ACH Guidance for Employers
Wire Transfers
Our Wire Transfer services offer a secure and easy way to send money to domestic accounts. For added convenience, we also offer the option to create templates for recurring transfers.
Merchant Capture
Our Merchant Capture (also known as Remote Deposit Capture) allows our business customers to make deposits directly from their office. When checks are received from customers, simply use a scanner MCB provides to capture check images for deposit. With a secure Internet connection, businesses are able to send the check images for deposit to the bank.
Merchant Services
Our partnership with First Data (our credit card processing service company) offers each merchant the technology most suited to their business, whether you process a handful of transactions a week, or millions. With this partnership, we can offer businesses state-of-the-art processing technology combined with proven payment industry expertise.
Get $250 back when you purchase a Clover® device and open a new merchant services account* - Click here for details!
Business Debit and Credit Cards available. Ask how to apply for one today!